ARS-250H / 205H / 188H / 165H / 140H / 120H Front Ploughshare with Hydraulic Control
---
This implement is designed for removal of snow or loose materials from handling places, roads etc. It is possible to carry out its mechanical angular displacement in the horizontal plane by means of hydraulics. This plough share can be controlled directly by the tractor driver. This implement is protected against collision with any obstacle through automatic swinging away. Afterwards, the share returns back by means of draw springs. The bottom share edge is provided with rubber for removal of snow on roads.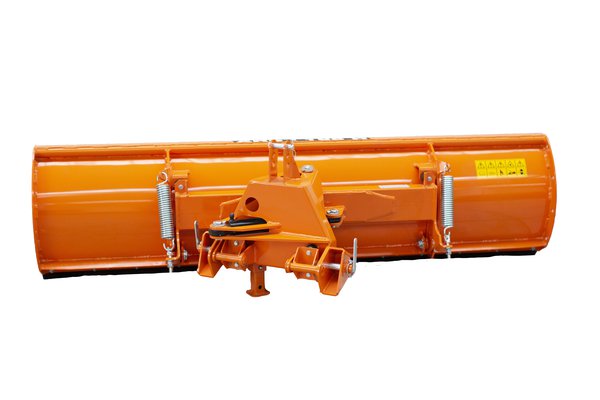 Are you interested?
Send us a non-binding request and we will get back to you.
If you have additional questions, contact us or come to our showroom in Prostějov.
Shop Šálek s.r.o.
Vrahovická 2527/5
796 01 Prostějov
Download