SRS-205H / 188H / 165H / 140H / 120H Front Arrow Ploughshare with Hydraulic Control
---
The arrow blade is primarily intended for sweeping and raking loose materials and snow from handling areas and roads. The blade is hydraulically tilted by hydraulics directly from the driver's seat, which facilitates its handling. One straight hydraulic motor controlled directly from the driver's seat controls the tilting or opening and closing of the arrow. This change is done mechanically using 2 pcs of rods. On request, a second straight hydraulic motor can be supplied instead of 2 rods and thus control both wings separately directly from the driver's seat. The blade is equipped with a rubber blade for snow. The blade can be applied using the front three-point hitch of the ISO730 / 1N category. For easier application to the compact tractor, the DRZ-123 quick coupler can be purchased. On request, the arrow ploughshare can be supplied in a width of 10 mm from 1200 mm.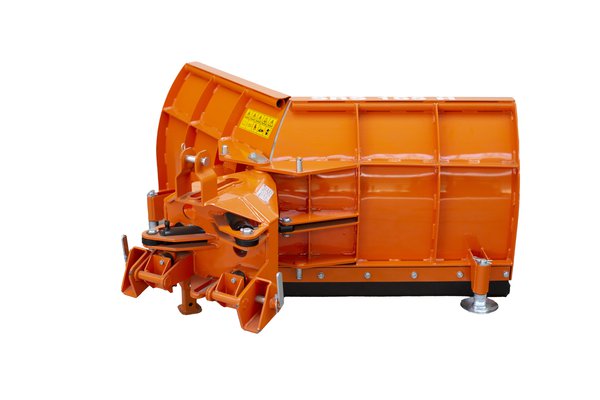 Are you interested?
Send us a non-binding request and we will get back to you.
If you have additional questions, contact us or come to our showroom in Prostějov.
Shop Šálek s.r.o.
Vrahovická 2527/5
796 01 Prostějov
Download